January 31, 2005
New Photo of Lucas
A recent picture of Lucas at 15 months old. I'll keep you updated as I get updated.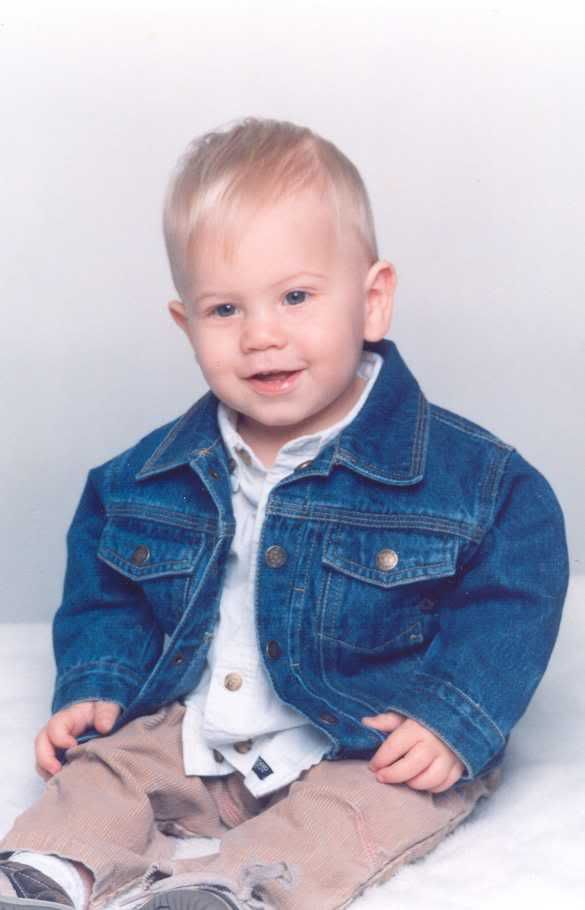 January 30, 2005
Home Again (for now)
I made it back from Parkersburg, WV with all the ice, snow, howling winds, and homesick feelings left behind. It wasn't a bad week, it's just that when I'm on the road I feel like I'm on stage. Work becomes an eight hour performance with no retakes and that can be exhausting.

Not only was I conducting a workshop, but I was teaching someone else to teach the workshop and had a "high roller" auditing as well. After work, I went back to my hotel room every night and struggled to get the new LMS software up and running. I finally nailed the new course offering Thursday night and turned on the switch to make it available globally today. I was initially uncomfortable with the "out sourcing" of the curriculum development process, but am settling in with my new place in the scheme.

Looking into my crystal ball, I think I better plan on more of the above. Maybe next time I'll find a warmer place with room service. Life is good!


January 19, 2005
Country Road Take Me Home
West Virginia... country road, take me. I know it's a song ( was it John Denver) but I don't remember all the words. The thoughts are coming through loud and clear. Next week I'll be in Parkersburg WV slippin' and slidin' and doin' the training thing.

I'll spend the week with John, teaching him to teach the workshop so that I don't have to go back to WV in February. This is John's second job, his real job is on Christmas eve and he only works one day a year. He could be my brother.

The grill is heating up so I better close and get the shrimp and corn on the ashes.



January 13, 2005
Southern Role Model
Today, we had a practice session for the virtual workshops that I sponsor world wide. We discussed software functionality, diction, speaking into the microphone, muting speakers, and speaking slowly. After thinking about it I asked if I should slow down my speech pattern?

I was told "no", that I was the "role model" for all others. Realize that most of the presenters are Yankees and talk way too.... fast. Most of our target audience have English as a second language. Appreciate who you are and how you speak! For those who English is a 2nd language, Southern is the easiest to understand. I've come to realize that anyone's uniqueness is special.

Enjoy who you are and how you got there! You are special and have a place in the world. Love who you are!


January 10, 2005
Laptop to Laptop
Time for the laptop to laptop conversion. I've done it many times before, but this time is even more difficult. No IS support and its one company to another. I hope I don't lose too much data in the process.

More files from the out-sourced company from India to deal with today. You tell 'em and you tell 'em and they understand maybe half of what you say. So sad about the tidal wave that hit their country, but sometimes I wish they would all go to hell.

Server to server conversion to deal with today. 20 pages, 35 emails, 12 phone calls and my to-do list got tossed in the trash before 10 this morning.

The above is only a report of reality, I wouldn't have it any other way.


January 05, 2005
Time to Leave the Fort
I've been in hibernation for the last five years, deep inside My Fort with its brick-lined walls. My time has been served, business is taken care of, obligations have been fulfilled, the slate is clean. Now I move forward.

But which way to go? Left, right, North, or South? Doesn't matter as long as I'm headed somewhere other than here (inside My Fort). There's a whole wonderful world out there and I'm about to see it through clear eyes.

Its time to leave the fort!